Dartmouth Vietnam Project: Class Digital Exhibits from HIST 10.03 W20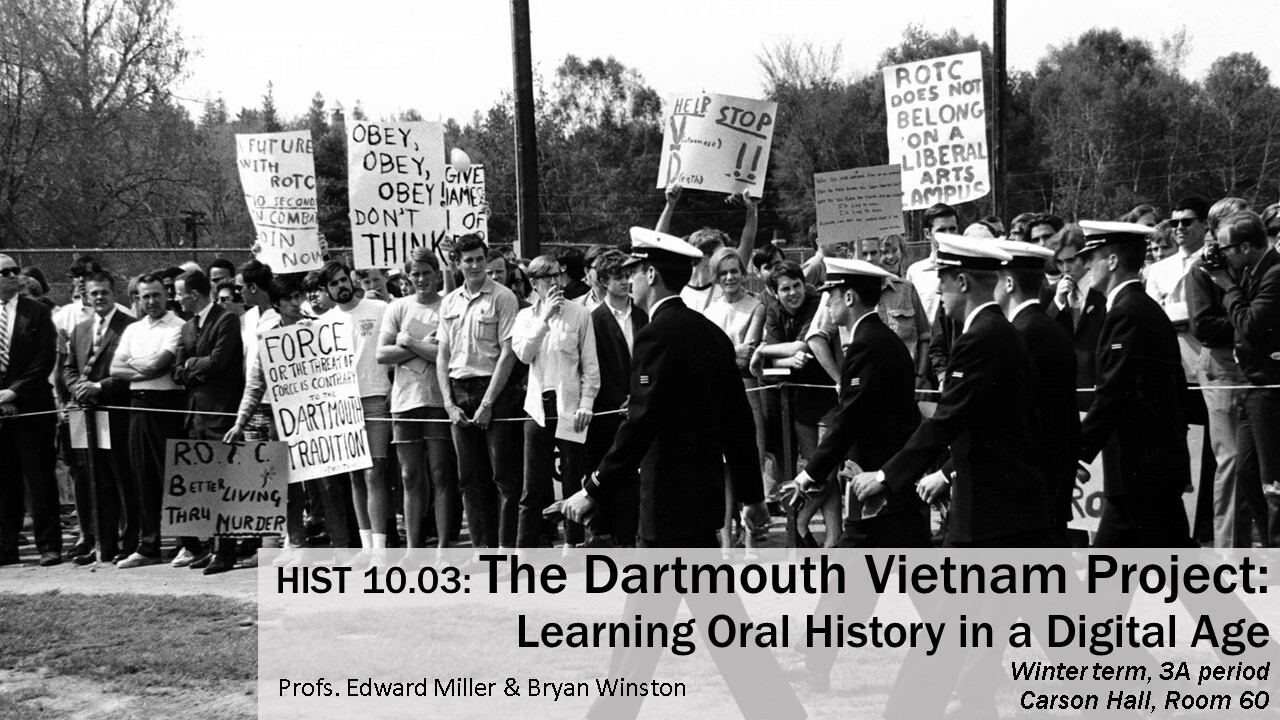 During the winter term of 2020, Dartmouth HIST 10.03 students participated in a multifaceted course where they learned the theory, method, and practice of oral history. During that process, they created three major contributions to the Dartmouth Vietnam Project: an oral history, a transcript of the interview, and a digital exhibit.
Below you will find the different exhibits created HIST 10.03 students. Please click an exhibit title or use the Next button at the bottom of the page to learn more about how the Dartmouth-Upper Valley community experienced the Vietnam War and its aftermath.
To learn more about the Dartmouth Vietnam Project, please visit the project website.